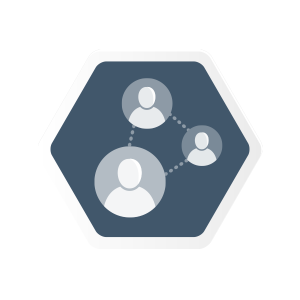 HR and Training Solutions
We offer our clients an efficient way to meet their Human Resources, Employee Relations and Training requirements. By taking away the stress of having to keep abreast of ever changing labour legislations, we reduce your risk and save you time.
We have partnered with BW Consulting to offer our clients an effortless, stress free way to resolve their Human Resources, Employee Relations and Training requirements.
BW Consulting has access to an internationally recognized South African firm of Labour Attorneys who will assist clients with complex Arbitration cases at the CCMA or Bargaining Councils and any cases that may end up in the Labour Court.
REASONS TO OUTSOURCE HR, ER & TRAINING SERVICES
Lack of knowledge, risk to your business and time are the prime reasons why you should consider outsourcing your Human Resources, Employee Relations and Training requirements. With a myriad number of Labour Legislation which is constantly changing, it's extremely difficult for business owners to keep abreast of the legal implications affecting their businesses.
HR & ER SERVICES ADVISE ON DISCIPLINARY ISSUES
Chair disciplinary enquiries and resolve any disputes you may have with your workforce.
Assist companies with their Employment Equity requirements by assisting with the establishment of an Employment Equity Committee, training this committee in the roles that they need to fulfil, compiling the Employment Equity Plan and compiling the annual Employment Equity Report that all designated employers must submit to the Department of Labour by the 15th January every year.
Recruiting, selection and on-boarding of new employees
Access to all employment contracts
Induction programmes
Access to Code of Conduct documents including disciplinary, grievance and sexual harassment policies and procedures
Performance management documentation
Job evaluation documentation including job descriptions and job grading
Remuneration surveys and salary benchmarking
Organisational Development including restructuring, retrenchments, sale of going concerns, HR & Business strategy
Compilation of annual Mandatory Grant Applications, Workplace Training Plans and Annual Training Reports, thereby assuming the role of a Skills Development Facilitator.