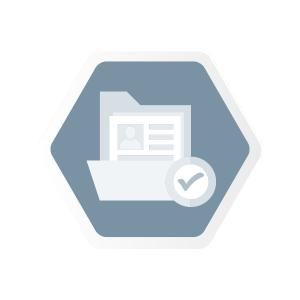 Managed Payroll Bureau Solutions
We offer an effortless, stress-free way to run your monthly or weekly payrolls. Benefits of outsourcing payroll includes confidentiality within the business, peace of mind knowing that relevant accounting acts and legislature is adhered to, and giving management more time to focus on growing the business.
BizSmart has partnered with MRBM Consultants to offer our clients an effortless, stress free way to run their monthly or weekly payrolls.  They have been servicing the payroll outsource market since 1998 and provide each client with a qualified consultant to whom they have direct access.
The Payroll Department of MRBM Consultants not only sells, installs, trains and supports clients who chose to run their payrolls in-house on the Sage Pastel Payroll program, but also offers clients the option to outsource their payrolls. Some of the benefits to outsourcing are:
Total confidentiality within the company
More time for company to focus on their core business
No need to stay up to date with legislation
Statutory Returns are all taken care of
By outsourcing payrolls, you can rest assured that for a set monthly fee all your payroll requirements will be met. It is a hassle-free solution that is cost-effective and offers peace of mind.
REASONS TO OUTSOURCE PAYROLL
Confidentiality within the business. No transfer amounts reflect on company's bank statements. Peace of mind knowing the payroll is run in accordance with the 5 Acts governing payroll. No need to keep accounting staff up to date with legislation. No Annual License payments or consultation fees for payroll programs. Allows management to focus on growing the business.
PAYROLL BUREAU SERVICES FUNCTION
To obtain all salary and wage changes from the client. Process the payroll. Deliver payslips and reports, either electronically or by hand. Advise clients of total salary amount. On receipt of funds, electronically transfer into employee's bank accounts and pay SARS. Process the electronic UIF declaration and submit the EMP201. Also reconcile and submit the Bi Annual and Year End submissions to SARS.